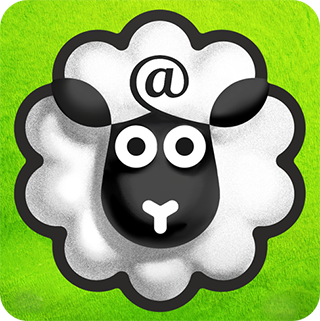 Description
Connect Sheep is a new game about connecting sheep to the Internet.
It is relaxing and easy, but it can also be challenging. It is fun.
Connect sheep with cable, router and WiFi.
The game is a global initiative – connect 1 billion sheep to spread the awareness about the Internet freedom. Every sheep counts. See real time global counter here: www.connectsheep.com
Connect sheep – save the Internet!
For Android the game is completely free, no ads. For Apple iOS the price of the game is 1.99$.
Features
Connect sheep to the Internet.
Use cable, router and wifi.
Be part of global initiative – help to connect 1 billion sheep.
Play in green natural & relaxing environment.
5 worlds, 100 levels.
Complete all levels to unlock "Open World" and connect even more sheep.
Share your sheep on Facebook and Twitter.
Save the Internet!
Logo & Character
Connect Sheep is a good natured character with a big passion for connecting.
Connect Sheep is social, gentle, calm and brings warmth, peace and joy.
Team background
200MI
is an established IT company and a startup for mobile apps from Vilnius, Lithuania.